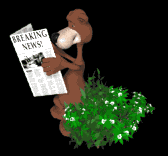 Fire threatens Woodlake homes

THIS BLAZE threatened the entire lakeside community of 53 homes at Woodlake, Belton Texas.  Central Texas was in its third month of extraordinary drought conditions.  The fire apparently began when sparks from a nearby BBQ grill on the same property jumped to a detached garage on the property.  Neighbors didn't notice the inferno until smoke was billowing over a 6 foot privacy fence.  This video shows neighbors stretching garden hoses from next-door houses in efforts to keep the flames from the residence.  After a few minutes of valiant efforts by neighbors, Central Bell County Fire and Rescue (CBCFR) arrived on the scene.  Flames were already bending over and around the residence, appearing to engulf the house.  Neighbors were repelled from trying to protect the residence because of the intensity of the flames.  They reverted to trying to douse flames at the perimeter of the property, along the fence line.  The initial CBCFR personnel on the scene managed to isolate the flames from the residence.  Flames were stopped only inches from the residence.  A tree, less than 48 inches from the property was ablaze.  Incredibly, there was no significant damage to the residence, itself.  A few more minutes would have resulted in an entirely different scenario.  More responding CBCFR trucks and personnel managed to get the engulfed detatched garage (with gasoline filled boat and trailer) under control and eventually extinguished.

An electrical transformer on the property was destroyed by the fire, causing an electrical outage of most of the subdivision, for several hours.  A neighbor's fiberglass hot tub was melted.  Some other minor property damage was reported by neighbors.  At least two fire fighters were overcome by smoke and heat.  Two neighborhood medical doctors were seen attending to injured  firefighters.  Other Woodlake residents brought drinks, snacks and wet towels to help sustain firefighters, led by the fire department's auxiliary support team.

Although Woodlake residents have not always paid a lot of  attention to their fire department (Central Bell County Fire & Rescue) the jaws of all Woodlake residents dropped, today, and the neighborhood is humming with respect for their "first responders", a few of whom live in the Woodlake community.