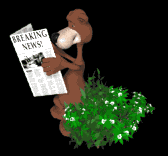 Bell County Sheriff Deputy gets Surveillance Camera briefing from Woodlake resident

The Woodlake's Neighborhood Watch Program has been known to Bell County Sheriff personnel for years.  A deputy attends a Woodlake Neighborhood Watch meeting and a Neighborhood Night Out event, at least, every year.  During one of those meetings, the Woodlake Neighborhood Watch Coordinator mentioned Woodlake's "Video Surveillance Network" to the attending Bell County Deputy.  In July 2013 a Bell County Deputy visited a Woodlake property owner on Palisades Point to view the photo/video surveillance system installed on that property.  The deputy was briefed about that setup and how it tied into the larger Woodlake Surveillance Camera Network run by the Woodlake Neighborhood Watch Coordinator.  The Bell County Sheriff Department knows that, if there is criminal activity perpetrated on a Woodlake property, there is a good chance that someone inside Woodlake may have some evidence "on tape."

When a criminal event or a suspicious person or vehicle is reported to Woodlake's Neighborhood Watch Coordinator, the Coordinator has the option of contacting Woodlake property owners whom he knows have surveillance cameras installed on their properties.  Those property owners can then be asked to review their surveillance photos/video recorded on a specific date for any evidence of the suspicious person(s) or activity. 

What can you do to help?  If you have security cameras installed on your property, make sure the Woodlake Neighborhood Watch Coordinator has you on his list of contact points in case of an incident.  If you don't have cameras installed, consider installing them.  A good system can be purchased for a few hundred dollars.  Ask your Woodlake Neighborhood Watch Coordinator for advice.  Attend a Woodlake Neighborhood Watch meeting for more information.  Visit WoodlakeNeighborhoodWatch.com to see a
live view
from a Woodlake surveillance camera.